HYDRO- COOLERS ( Batch Type, Immerse Type, Continuous Type )
KEY FEATURES / BENEFITS
The Hydro-cooler reduces the core temperature of fruit or vegetables to enhance freshness & extend shelf life.

Variable speed belt to suit different produce, conditions and cooling times.

Adjustable water level with options to either spray, partially immerse or fully immerse produce.

Easily adjustable temperature control.

Innovative self-cleaning rotary filter system.

Designed for easy cleaning & maintenance.
The Mech Air Hydro-Cooler is a purpose built unit to quickly reduce the core temperature of produce in a very short time, thus enhancing freshness and extending shelf life. Produce can be conveyed through the system loose or in crates or bins. Sizes range from 2 to 15 tonne (approx rupees) per hour to suit a number of applications and fruit and vegetables varieties including.
Loose cooling : Suits a variety of fruit and vegetables such as Carrots, Potatoes, Corn, Parsnips, Beetroot, Cherries + many more.
Crate / Bin cooling: Suits a variety of fruit and vegetables such as Bitter gourd, bottle gourd, drum stick + many more.
The integrated refrigeration system, which is customized to your individual requirements, allows for water to be sprayed onto produce from above through refrigerated coils. Water is circulated using a filter system and is sprayed through low pressure, high volume nozzles. Water level within the Hydro-Cooler is fully adjustable and can be regulated to either totally immerse or partially immerse the produce on the belt, depending on the produce and cooling requirements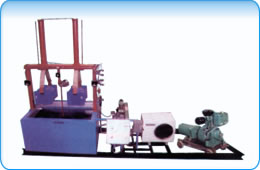 Technical Details For Pre-Cooling ( Hydro-Cooling)System
No. of Crates
(20 kg Plastic
Crate)

Capacity

Capacity of Water Tank

&nbsp Electricity Consumed

Size of Tank in Inches
LXWXD

02

80 Kg/Hour

700 litre

1/Ph 4 K.W

52" x 36" x 26"

04

160 Kg/Hour

1200 litre

3/Ph 5 K.W

66" x 56" x 26"

06

240 Kg/Hour

1600 litre

3/Ph 7 K.W

84" x 58" x 26"

08

320 Kg/Hour
2300 litre

3/Ph 9 K.W

126" x 56" x 26"

10

400 Kg/Hour
2800 litre
3/Ph 13 K.W
146" x 58" x 26"

12

480 Kg/Hour
3400 litre
3/Ph 13 K.W
186" x 58" x 26"
All technical details given are approximately